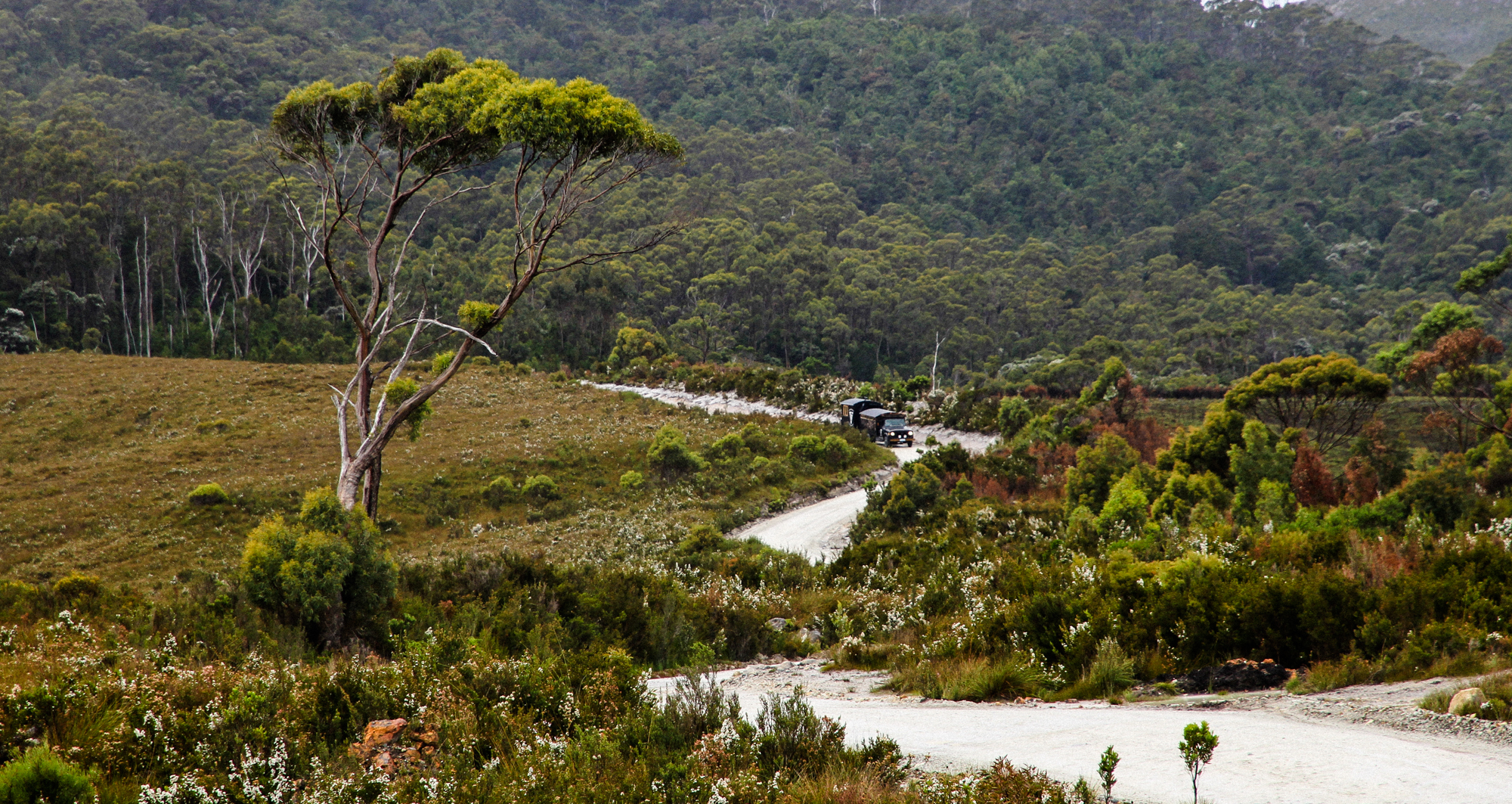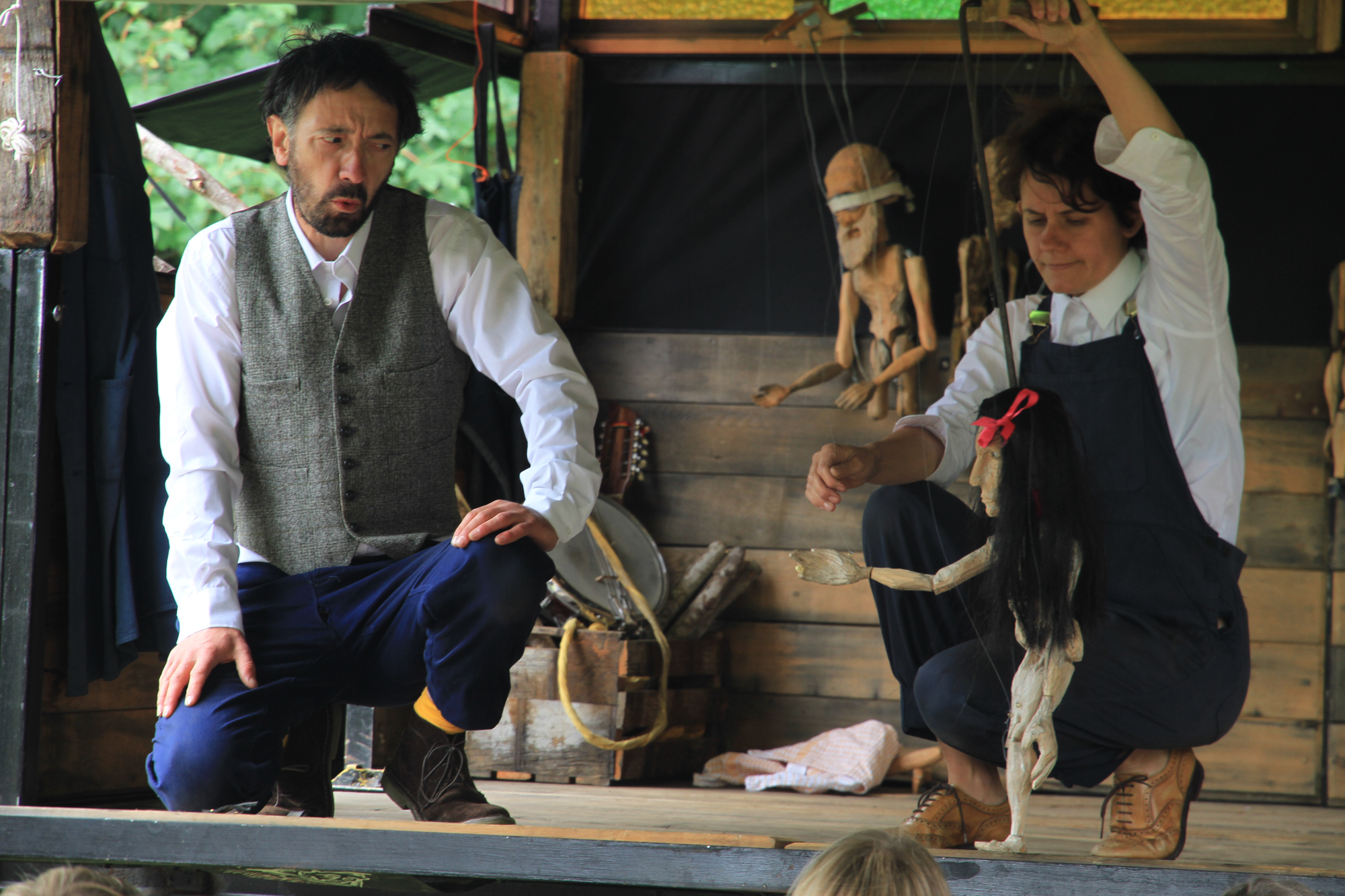 MR CLEVVER
First commissioned by Contemporary Art Spaces Tasmania (CAST), Hobart, Tasmania, Australia, 2010-11.
Commissioned by National Theatre of Wales to produce and tour Wales with the play Nuclear Family, 2013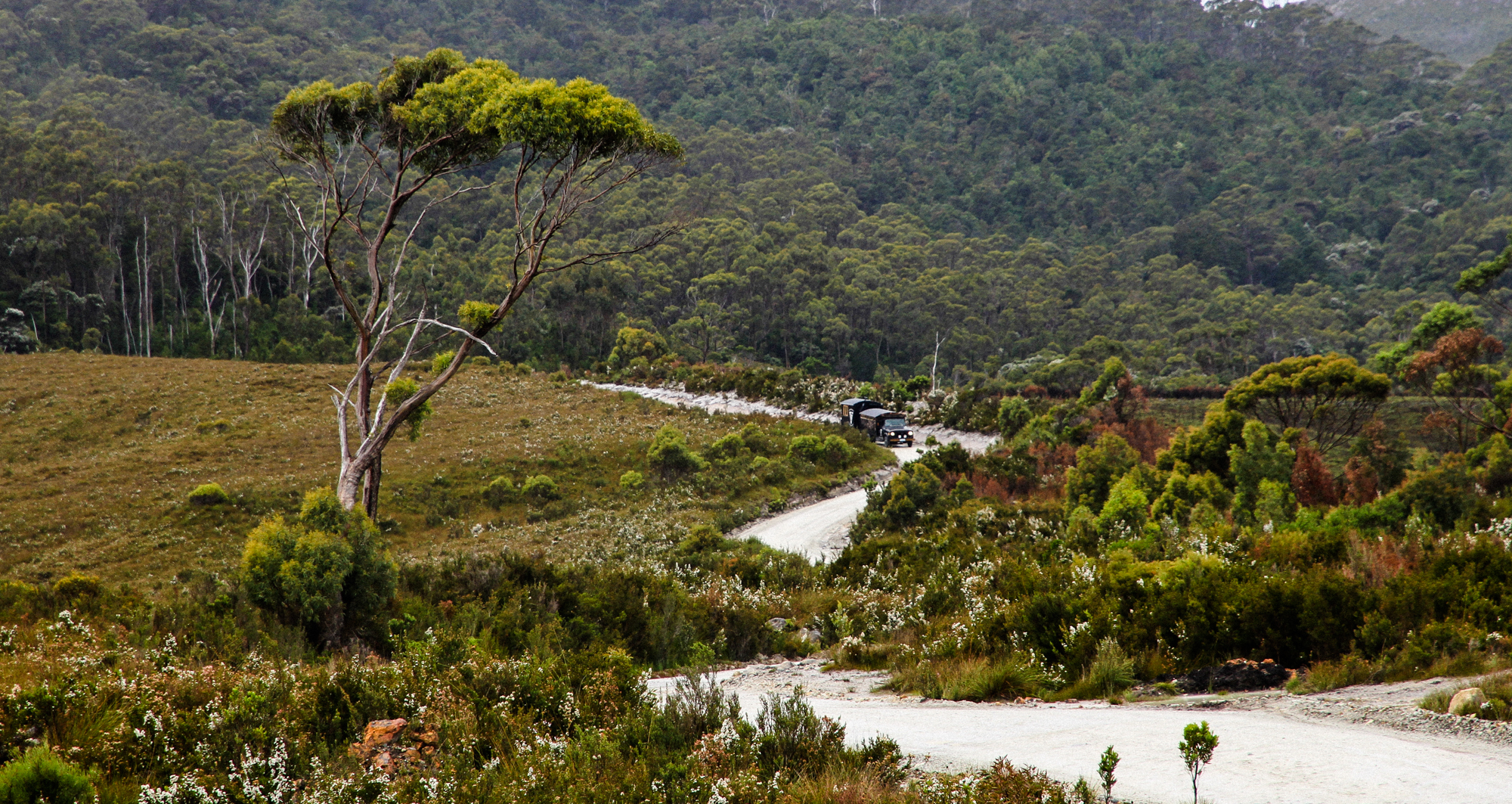 Mr Clevver, a traveling sculptural artwork in the form of a puppet theatre, is on an unhurried tour of the less-traveled side roads and small rural settlements in western and north-western Tasmania. Moving slowly through the landscape, Mr Clevver uses only the spectacle of an un-fashioned 1960s truck drawing a hand-built humpy and the 'bush telegraph' to attract locals to their shows. Word of mouth signals the company's arrival at rural settlements, where they make camp and spread the word that a performance shall take place the next day. A troupe of puppeteers (Tasmanian artists, Andrew Harper and Pip Stafford) represent 'the outsider' visiting town unannounced. They also give entertainment, provide insight through myths and stories and find new stories to become a part of the show. Working with the Morisons, the artists perform puppet shows that blend factual recall with fiction, merging information into a narrative that builds on the mythology of their own lives and also the lives of people they encounter.
Out of its time, part medieval part futuristic, Mr Clevver is an evolving work about the coming together of different people in differing places.
* Mr Clevver is based on a character from the post-apocalyptic novel, Riddley Walker by Russell Hoban, first published in 1980.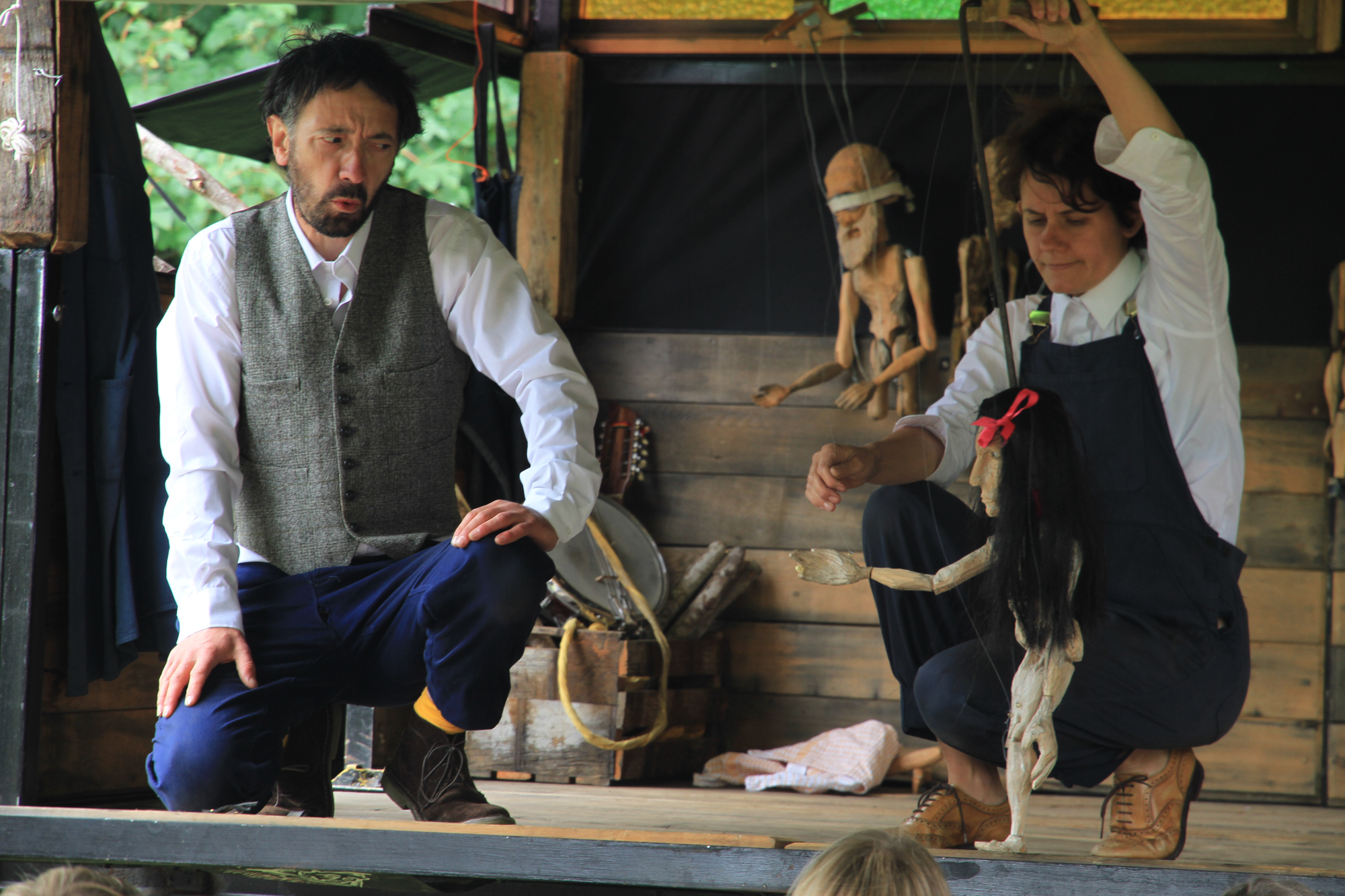 We never met the real Mr Clevver, the originator of the puppet company. We have tried to trace him of course, but never with any success. Some have said that that isn't his real name, and I have often thought it may be an anagram, but have never come up with a likely solution. It recently came to me that in an early story from the puppet company his middle name is revealed to be Fire, and if you use that as well as the long form of Mr you have far more to work with, but alas we still have had no tangible leads.
When we came to the puppet company out in Tasmania several years ago it was run, strange as it may seem, by a puppet called Mr Clevver. Within that puppet the mysteriously absent originator of the company had imparted all the wisdom and characteristics necessary to drive the company onwards no matter who the puppeteer was and what the repertory company of puppets that he had to work with were.
Mr Clevver, the puppet, and the man from what I have been able to glean, is a strange sort of bloke, a clever bloke to be sure, some also call him Mr On the Level. He holds within him a huge store of stories that reflect the human condition - simple truths about life and death and how we spend our time passing from one to the other. These are stories that we can all relate to if we are honest to ourselves. I have a theory about why he is a puppet now and not a man, for in puppetry the puppet can be more honest than a real man can, and the listener will more readily listen than if it were a real man. If a puppet stands in front of you and tells you your life is a sham, granted perhaps dressed up within a show and with the whistles of comedy to bring you unwittingly towards this point, you will not take issue with the puppet, but will smile and laugh and go home. But once at home you will mull over his message and realise the truths within it.
So, back in Tasmania, when Clevver first came to us the troupe was on it knees. We helped rebuild it and were involved in developing a new mode of transport (I believe that an earlier incarnation was pulled by a team of mules, which alas all, one by one, ended up in the cook pot), a new staging and even were allowed a small role in organising its slow tour of Tasmania in this new form. What we gleaned from this experience is that Clevver isn't interested in big cities (those he already has), and he doesn't seem interested in headlines or audience numbers, what he is interested in is you. He is interested in each of you, and he is quietly watching you. Mr Clevver's Puppet Company only every visits the rural, the unlikely, the unexpected settlements as this is where he knows he will find those that hid from him.
Reading this all back it sounds a little sinister, but don't be alarmed, the play that Mr Clevver has asked us to develop for his tour of Wales is for all the family. If I may be so candid it is show involving beautiful timber marionettes that play out how children must at some time become adults and how adults must come to terms with the challenges of life and the duplicity of being a parent. Its main players are Slyk Chaynjis, the challenged adult in all this, his wife Moon Sow the ex cabaret star, her daughter Pretty Polly, the government in the form of the Pry Mincer, the banks in the form of the Wolf, and the insightful, if comical, Father Kneebender.
Mr Clevver's puppet company never takes the easy route, but what we do know about his tour of Wales this summer is that he will be at villages, castles, pubs and beaches. He may even be outside your front door, for Clevver knows where he is needed, he knows where you are hiding, he knows you. And here's the Punch line - HE IS YOU.
The Bottler's statement to the press, 2013